The Irish Men's Sheds Association was set up in January 2011 with the purpose of supporting the development and sustainability of Men's Sheds on the Island of Ireland.
The Irish Men's Shed Association will work towards a future where all men have the opportunity to improve and maintain their health and well-being by participating in a community Men's Shed.
The Men's Shed Mountrath was founded in July 2016.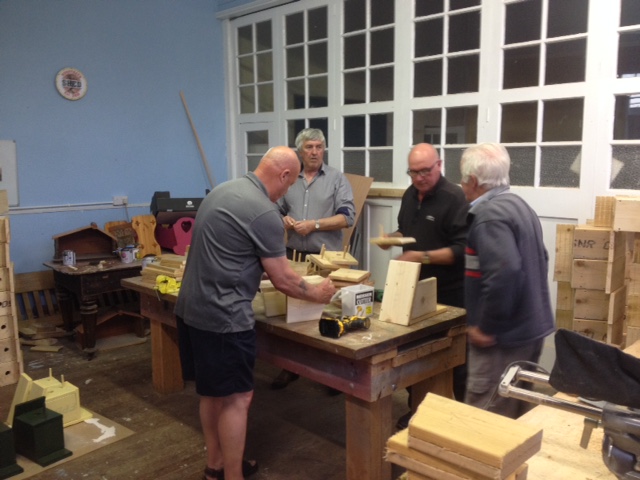 The Mountrath Shed's interests range from carpentry and woodwork, art and horticulture to computers and training.
The aim of this project was to support the set up and running of a Men's Shed branch in Mountrath as part of supporting Community Building and Social Enterprise in the area, with the help and support of the local Mountrath Community Forum.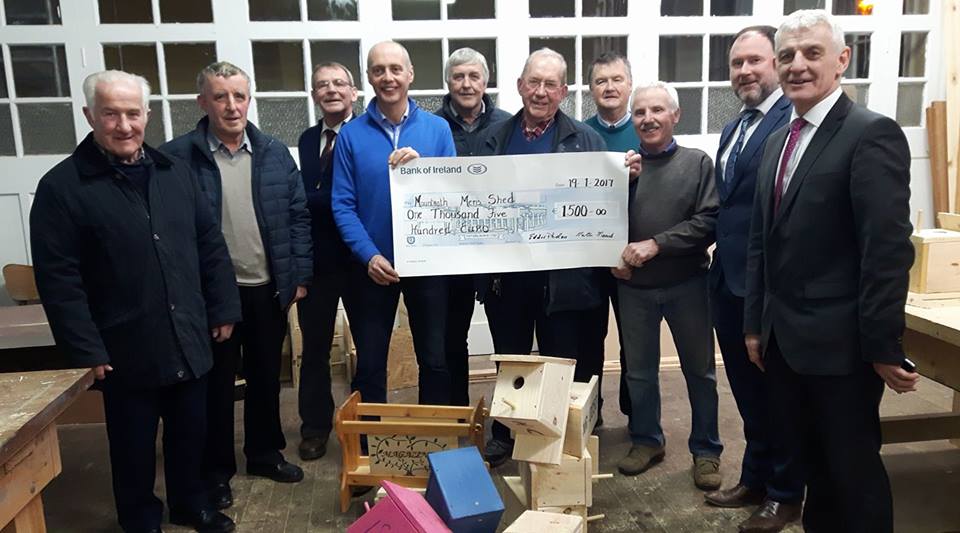 Martin Meade, Chairperson of Mountrath Community Forum, presenting the Men's Shed Mountrath with a cheque which was awarded to them by Pride of Place sponsored by Bank of Ireland.
Have you considered calling in to the Men's Shed Mountrath and getting involved? Do you know of any men who would be interested in the Men's Shed? New members are always welcome.
"There was a shed being set up in rural Ireland, in a small town and the guy who was setting it up took a phone call from a guy enquiring about the Sheds one evening. He could tell that the guy at the other end of the phone was a bit shaky and lacking in confidence. He asked him to come along to the next meeting and said he could bring a friend. After a moment's hesitation the other guy said; 'I don't have any'. So quite quickly, he replied, 'Well, you do now'. And that captures what the shed's about very quickly for me."
- John Evoy (Founder of Irish Men's Sheds)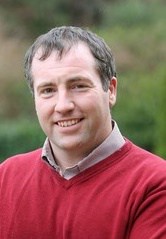 Fighting Isolation and Loneliness in Men – the extraordinary power of the Men's Shed
- John Evoy (Founder of Irish Men's Sheds)