The Brigidine Sisters, who served the town of Mountrath and provided education to members of the community for generations, have very generously gifted the Convent, School and its immediate surroundings to the community of Mountrath.
The Sisters, the local Parish and Mountrath Community Forum have been working tirelessly over the past 6 months on the transfer of the asset into community hands.
We are delighted to announce that the facilities are now under the direction of Mountrath Community Forum and will be used for the benefit of the community for years to come.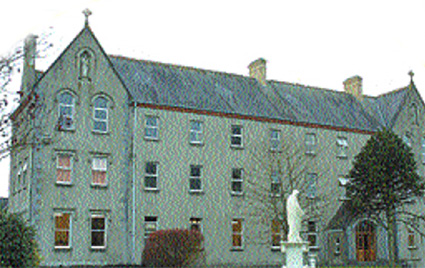 The unequivocal support from the Brigidine Sisters and remarkable gift of this greatly needed facility will provide multiple benefits to the small town
Over the past two years, Mountrath Community Forum have developed and implemented a coordinated plan to form public and private partnerships.
The aim is to revitalise the town in targeted key areas. The Forum has rejuvenated the area with the establishment of a lively and active Men's Shed.
They have also relaunched the bustling Country Market, secured training and helped rejuvenate the local Foroige club, plan a Paint the Town Project, have launched a Flora and Fauna town beautification plan and funded woodcraft and horticultural courses.
The Forum has recently formed a new School of Music; already over sixty students are taking classes in tin whistle, guitar and accordion.
The formation of a Community Enterprise Hub for cottage and start-up industries is underway and will allow a significant number of community entrepreneurs stablish heir wn edicated ase f perations.
Mountrath is a get-up-and-go community; we are independent, passionate and vibrant. Waiting to be saved is no longer an option- We are doing it for ourselves!
"We are a hardworking and energetic community and have not yet reached our potential. When we looked at what everyone was doing, we found that a lot of small groups were trying to do similar things, but in isolation.
The Forum came together to combine and support the efforts of groups in the community and to form private and public partnerships to access national funding and support for those groups. The fantastic generosity of the Brigidine Sisters in gifting this amazing resource will provide a central and vital hub for community activities.
It is only the beginning of our 5 -year plan." stated; Chairman of Mountrath Community Forum and local businessman, Martin Meade.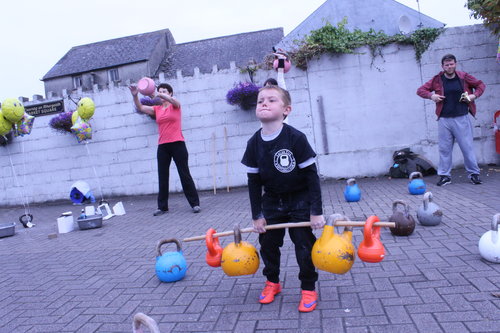 Mountrath is home to Irish and European Kettlebells Champions, European Table Tennis Champions, with these facilities they will be able to take on the world!
Mountrath Community Hub will not only provide new facilities for clubs and societies but it will become a centre used for education, skills workshops and work preparation courses.
Community initiatives such as; Meals on Wheels, the Men's Shed, School of Music and other arts projects will have a spacious secure home. Future plans will possibl nclud a ervic o lde ersons.